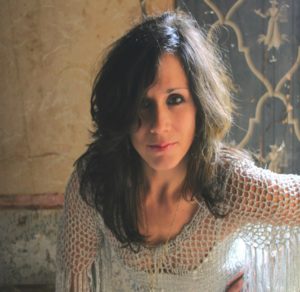 Gwen Snyder Siegal  (HSR Certified Home Stager/Redesigner)
Gwen Snyder Siegal is the owner of The Nest Design which has proudly served the design and home staging needs of the Hudson Valley, NYC and beyond since 2013.
Snyder Siegal earned her BFA at NYU's Tisch School of the Arts and became certified as a Professional Home Stager and ReDesigner at the prestigious Home Staging Resource.  She is also a member of the American Association of Home Stagers and Redesigners.  She has won "Best of Houzz" 8 years in a row in the category of Customer Satisfaction with countless 5 star reviews and her work has been featured in HGTV's "Generation Renovation", "Hometown Potential" and Magnolia Network's "Restoration Road with Clint Harp".
Also an acclaimed singer, songwriter and producer, Gwen approaches her design work much like the recording of a song.  With the use of rhythm, balance, texture, color, volume/levels, shape, scale and a keen attention to detail, she composes harmonious spaces that are at once current and timeless. 
-a little bit about the origins of The Nest Design-
From "The Nest Rentals" to "The Nest Design"….In 2005 Gwen Snyder Siegal purchased a Victorian row house built in 1875 in the historic village of Saugerties NY.  She then went to work on converting it into a vintage chic Guesthouse.  Using vibrant versions of historic colors, 20th Century hand-me-down antique furnishings and heirloom decor, she designed the home's two guest apartments.  Her vision as an innkeeper was to provide a stylish and comfortable alternative to the doily-ridden, outdated Bed and Breakfasts of the Hudson Valley.  The results were surprising!  The Nest Rentals has been consistently booked ever since, with guests coming from New York City and all over the world, many leaving little notes to the innkeeper commenting on the design.  Because of the positive response, Gwen thought it time to take her design abilities to the next level.  The transition from Guest House owner to Professional Home Stager and Redesigner has been an exciting and natural one for Gwen.   With an understanding of what is pleasing to the eyes of her guests, she is easily able to see a space through the eyes of potential home buyers.  With a knowledge of Feng Shui, Gwen creates light and energy flow in a space that is felt by all who enter.  With an ability to repurpose and re-position furniture and accessories, Gwen is able to create a whole new, cohesive and harmonious space for home owners, whether they are selling or staying.